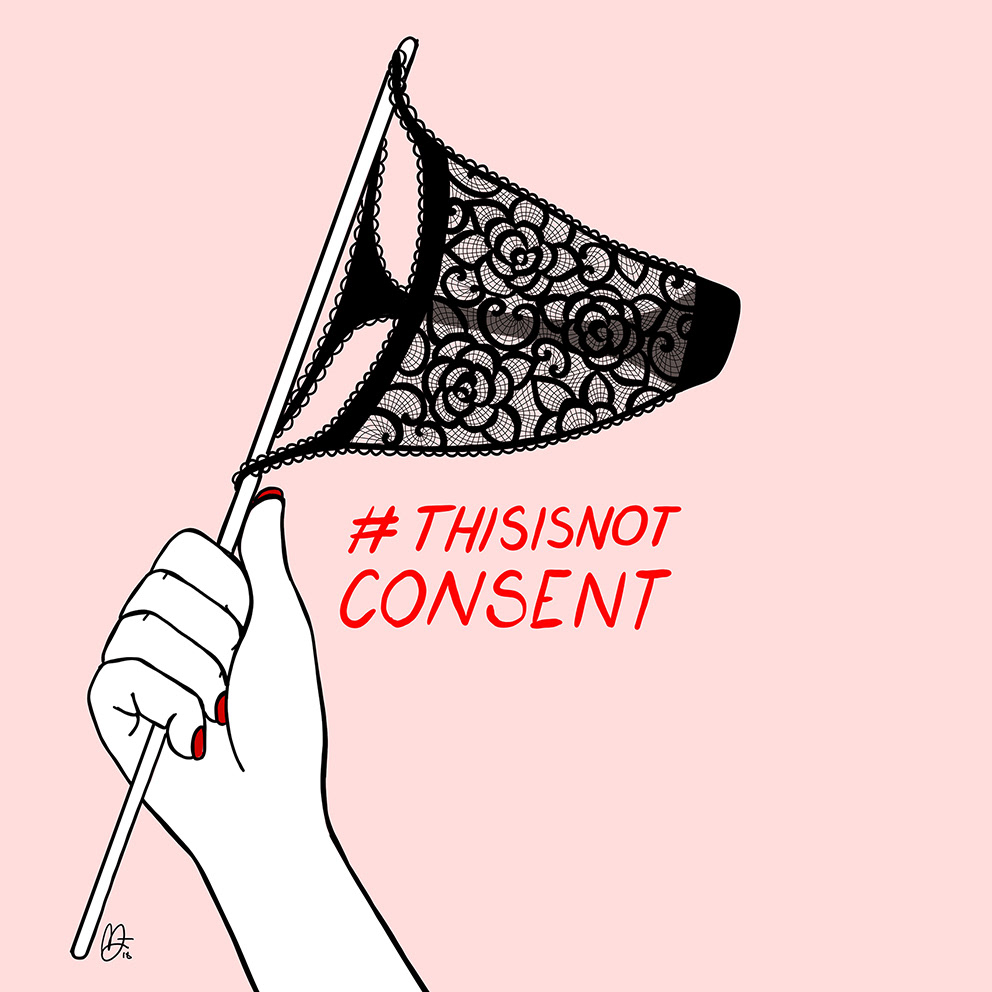 This image was born spontaneously out of rage and indignation after reading what happened in Cork during a rape trial in November, 2018.
In the trial, the defence barrister stated that the girl was wearing a lacy thong, suggesting this had something to do with consent.
Soon after that the #thisisnotconsent hashtag started to spread in the net as a sign of protest. Women marched in Dublin and Limerick and thousands of other women from allover the world started to take pics  of their  lingerie and post them under that hashtag.
As an illustrator, drawing is what comes more natural to me. And so I drew this image and added my voice to the protest.
I have never thought It could become viral but it soon spread in the net, being featured in a video by AJ+, in many online magazines and in the social profiles of major feminists accounts and magazines such as Cosmopolitan France and Glamour UK.
Having reached so many people with this image means the world to me.
In these days and age no one should be allowed to state publicly that clothing has something to do with consent. 
No means no, no matter the underwear, the clothing, the make up.
Saying that a certain kind of clothing or underwear is connected to sex purposes is extremely dangerous as it deprives the individual of the possibility of choice. 
Everyone should feel free to dress up just to feel good,  to be sexy for a person of choice, or to have a date. And nobody should feel allowed to harass.
There's a huge need to spread the culture of respect. This is not a war against men, it's a protest against some still sadly diffused preconception in which man and women should march side by side.
Neither we nor our intentions are determined by our clothes.